What's The Lounge?
The Lounge is designed to respond to the desire of you and your company to make sure the work-life balance is exactly right. It is a multifunctional space where you and your colleagues can both work (shared workplaces with wi-fi, separate meeting rooms) and relax (TV, coffee corner …). It follows the same concept as an airport lounge.
The Lounge is available to you, your clients and visitors, other tenants present on the site/in the building and their visitors.
A Contemporary Concept
An informal meeting place for companies on site.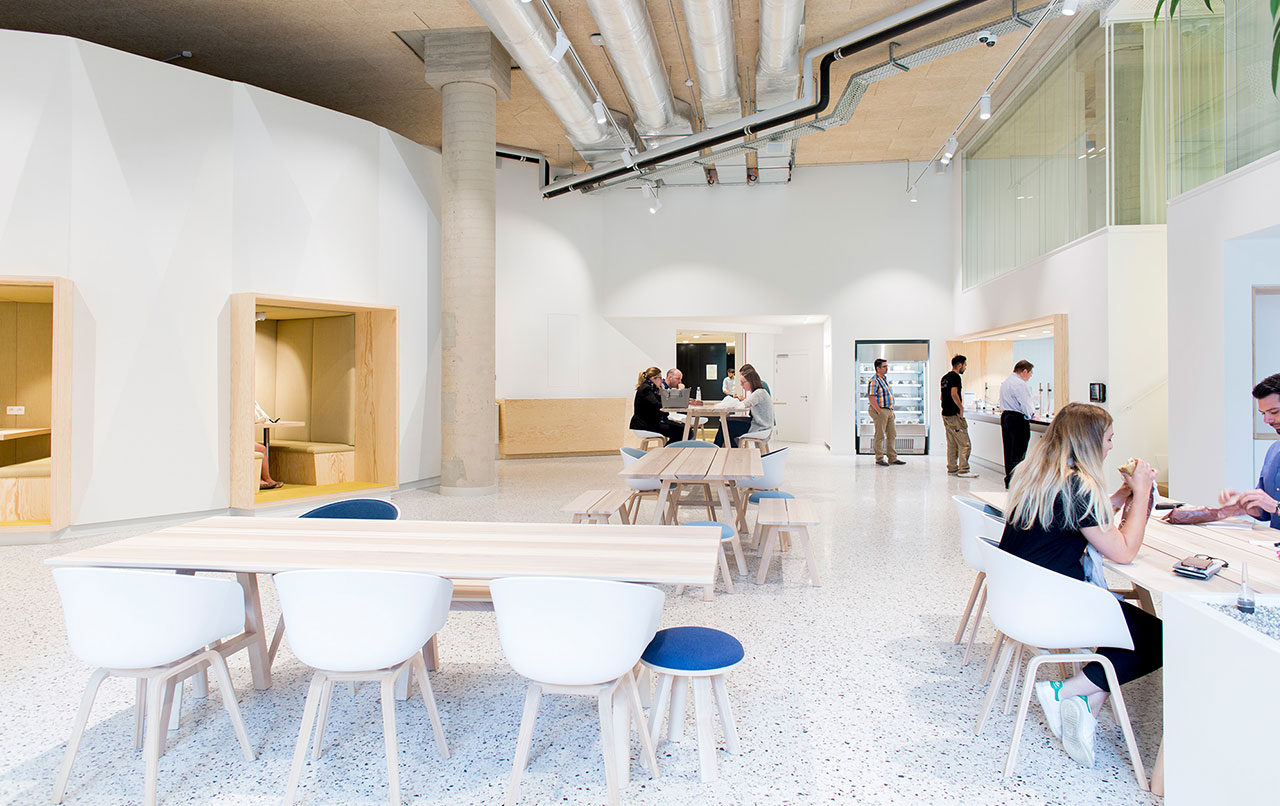 The Lounge is a cozy environment where you can take a short coffee break, read the newspaper or your e-mails or have an informal meeting outside your own office spaces. An ideal place to enlarge your network.
Networking
The Lounge gives you the opportunity to meet your neighbours, know more about their business, share experiences, exchange ideas and expand your professional network. The ideal place to work, share and relax together.
A sitting room in
your office building
The Lounge is an extra space that can be used when needed by all building occupiers. Only the occupancy time is charged.
The Cofinimmo Community
As a customer of Cofinimmo, you can have access to our Lounges by becoming a member of the Cofinimmo Community. Through your membership, you will have access to all Cofinimmo Lounges.The first Cofinimmo lounge is located at Park Lane, Culliganlaan 2 D, 1831 Diegem.
Location? Your choice
Contact Us?
Cofinimmo sa/nv
Bld de la Woluwe 58,
1200 Brussels
Belgium (BE)
Enjoy the Cofinimmo's network